Jason W. Cody
afn43332@afn.org
Student at the University of Florida
Major: Zoology
Gainesville, FL
---
My name is Jason Cody. My interests include: Spider-Man, Atari 2600, Atari 7800, Atari Jaguar, old skateboards, Oasis, Alien, Predator, Star Wars, J.D. Salinger stories, and lots of other junk like that. If you know of any really outstanding links to any of the aforementioned, let me know. Also, if you have any especially interesting items for sale, especially video games, relating to my interests, let me know by e-mailing me at the above address.



      To visit my Atari page.....CLICK HERE!.    




[Each week I will post my opinions concerning various issues. Not that anyone cares, but it makes me feel better. If you're up in the air on an issue, come here. I'll lend you my insight. ]
TOPIC----->Perot lost! :*( But there's always 2000! :)
I have loved Spider-Man ever since I got my first used, beat-up Mego doll when I was about 5. I went through the Secret Wars battles, death at the hands of Kraven, marriage to Mary Jane, and loads of other things with Spidey, as I grew up. And still, to this day, I love picking up a comic book now and again. The Spidey Page below is great. It's got the song I woke up to every morning for an entire summer after fifth grade. You know the song..."Spider-Man. Spider- Man. Does whatever a spider can. Spins a web...any size. Catches thieves...just like flies. Hey there! There goes the Spider-Man....etc."
Oasis is probably my favorite band right now, when The Rolling Stones or Guns N' Roses release a new album, that might change, though. Go to the Oasis link below for all you ever wanted to know about Oasis and some other junk you could've probably done without.
I love Atari. I have a 2600, 7800, and a Jaguar. Let me say again, I love Atari. I'll defer to Kevin's ATARI 2600 page to answer your Atari questions. If Kevin can't help you, one of his links will. If you want to buy any video game items, check out Joe's Classic Sales Page. I have ordered from him a few times. He's reliable and I've been very pleased with my merchandise. (When I have more time, and HTML knowledge, I'll expand and put more Atari stuff here..especially about the Jaguar.) Above is a screen shot from Tempest 2000, my favorite game for the Jaguar.
I skateboarded in junior high, following the great skateboard rebellion of the 80's. Then, all of the sudden, high school came and I got too tall, too fast. It's really hard to skateboard when you're 6'3". But I still have a few of my boards that I jump on from time to time, when I'm feeling brave. And I still love to watch the old Bones Brigade Videos. "Animal Chen" is the greatest. Above is Tony Hawk performing a Kickflip McTwist, a variance of the patented trick of Mike Mcgill, the McTwist. I still have decks of Tony Hawk, Mike McGill, Lester Kasai, and Steve Caballero. The link below has some neat movies you can download, among other things.
I love all the Alien movies and own the trilogy. I also got a bunch of the Alien action figures awhile back, when the mood struck me. I have yet to see a great Alien or Predator site. If anyone knows of any, e-mail me. If you are interested in action figures-not just Alien, but all types- then go to Mike's Action Figures and Stuff, below. He has figures for sale.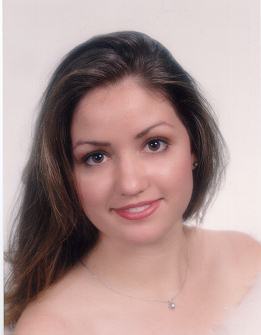 This is LeAnn, my girlfriend. She goes to UF, also. I decided to put her picture here so she wouldn't feel left out and get jealous of my Ataris and everything.

---
Go on. Don't be shy. Visit them. Go ahead.
Kevin's ATARI 2600 Page
SPIDER-MAN Homepage
Star Wars Hub
Oasis Homepage
Jaguar Homepage
Mike's Action Figures and stuff
Enternet Skateboard Videos
Kevin Land
Joe's Classic Sales Page
Richard's ATARI Jag and 7800 page
---
NUMBER OF VISITS:

..........